Old Car Sunday in the Park -Triple A Car Show & Brewery Tour part 5
Old car Sunday in the park in Mission BC is always one of my favorite car shows. Having lived in the Fraser Valley (Abbotsford) for many years, it is a highlight that I always look forward to going to on Father's Day. With a wide variety of cars, the show is held at Fraser River Heritage Park in Mission BC and there is always something cool to look at. This year was no exception with a large turn out.
I'd like to send a huge shout out to the Mission Fire Fighters Charitable Society for all the fabulous work they did in putting this event together.
After the show, my daughter and I went to Mission Springs Brewing. Now I will admit that I've been coming to this Brewery for a long time. Along with the brewery, Mission Springs has a great restaurant with a menu offering much variety and, of course, excellent beer. The gas and oil memorabilia add to the rustic decor, making this a perfect finish to a day of automotive browsing. And if that is not enough, they have amazing views overlooking the Fraser River and their beach volleyball courts. This is a fun location for all ages.
For my flight I had the Blue Collar Pale Ale 5.25 % ABV – 30 IBU, Big Chief Cream Ale 4.5 % ABV – 0 IBU, Mighty Fraser IPA 7.6% ABV – 70 IBU and Bombshell blonde Ale 4.5 % ABV – 17 IBU. Our server "Steph" was fantastic and so was the Beer.
We ordered the Meat Lovers Pizza. it looked so good that I had to eat a slice before I could take a picture. (Marinara sauce, Italian sausage, pulled pork, bacon, salami, pepperoni, mozzarella.) It was perfection!
t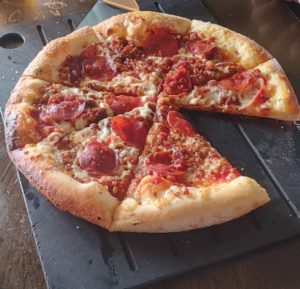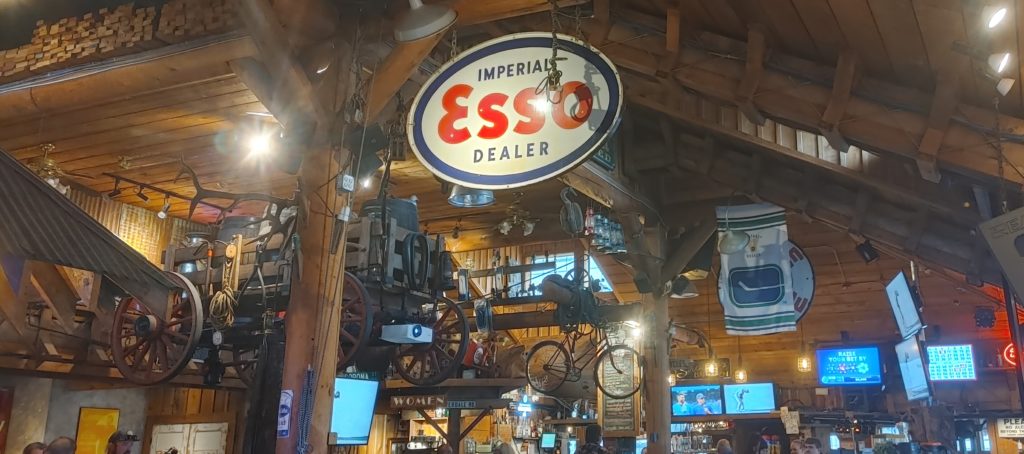 Check out our next stop: Vernon Cruise In Weekend & The Marten Brewing Company
Triple A Car Show & Brewery Tour Calendar